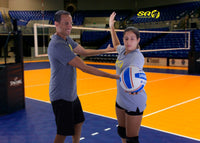 Private Lessons
Want to improve your skills and boost your confidence? We are here to help you perform better and feel confident with your skills. Book a lesson today!!
Book Now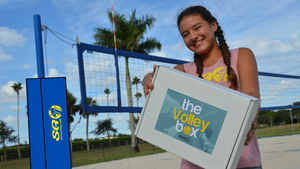 The Volley Box Subscription
What better way to get your volleyball gear than to your doorstep. This subscription box will meet all your volleyball needs and more for a fraction of the price.
Learn More
Tip of the Week
Get great advice on how to improve your volleyball skills, better your nutrition, and find out what volleyball high school and college coaches are looking for.
Watch Now
SR1 Beach VB Club
Train with the best athletes to improve performance and compete at the highest level. Year around training and more.
Discover How
Coach Sergio is extremely knowledgeable about the game of volleyball and is very talented himself as a player. He pushes me to work hard every day and has helped me to grow as a player and reach a higher level.

Ava Rodgers
Coach Sergio got the best out my daughter. Coach was masterful in meeting my daughter where she was in terms of her skill level, mindset, and willingness to improve. Many many thanks to you!!!

Candace Cox
Our daughter has been playing volleyball for the last 4 years, but her skills improved the most since she started her private lessons with Coach Sergio Rios. Thank you Coach!!

Paula Diaz
I appreciate everything you've done to help me learn more about my love for volleyball. I learned so much from you. Thank you!

Aliya Carlson
Coach Sergio is an amazing coach. He meets each player where they are in their skill level and focuses on improvement. Coach Sergio is a very technical coach both with the individual player and the team. Much appreciated Coach Sergio!!!

Shannon Hoxsie